Flexibility Camp // 5.45PM-6.45PM// Tuesdays
Conditioning Workshops // 7PM-8PM // Tuesdays
Animal // 7.30PM-8.30PM // Wednesdays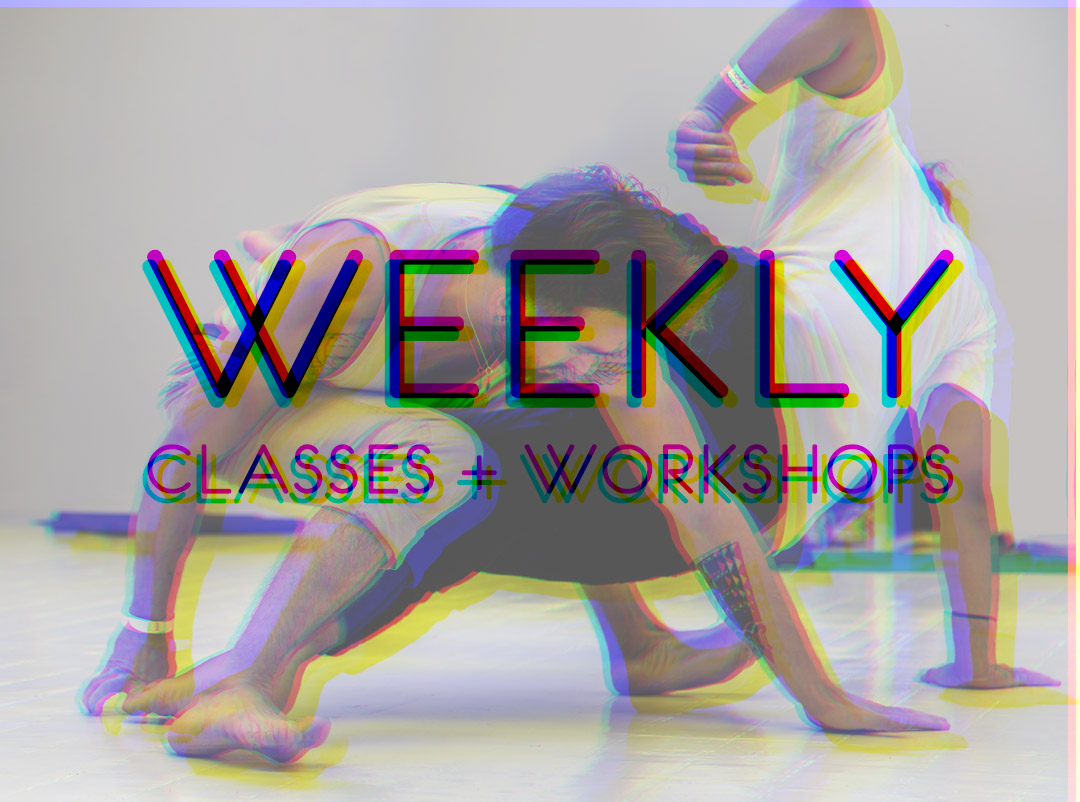 A 3 part series of sessions that start of more in the physical and then become gradually more immersive in the cerebral and spiritual aspects of connecting with your body. It is time to embrace your animal. Think about melting together animal movement, yoga, calisthenics, gymnastics, dance, capoeira, meditation, flow and expression, how does that make you feel? So let us start to explore your evolutionary blueprint that embodies matter.
For more information on each of the three sessions please click on the respective event.
Get Early Bird prices at 25% off until 2nd December with the code "EARLYAMS".
To Book:
If you would like to book just one of the workshops then please click the respective event.
Science has not ignored it, businesses are seeing the impact of it, certain philosophical ways of life utilise it, religions have harnessed it; meditation. This is one life skill that everyone has the ability to do. Fera's mission here is to help explore any potential barriers, where meditation has stemmed from and how it benefits us, not just in the short term, but in the overarching long term. Mental endurance, neuroplasticity, focus, hormonal balance and for some an exercise in the spiritual way of being, these are all potential outcomes, but the one that gives us everything and nothing at the same time is lack of expectation and appreciation for what you have.
This skill will set you flying should you give yourself to it in the fullest you can, but remember you get what you pay for in life, time and perseverance is your currency here, yet you've the potential to turn yourself into the most productive version of yourself by entertaining meditation. The time you take to do this will rewards with more time in your day, this just requires you to show up and maybe navigate intentions of patience, contentment, curiosity and creativity. Fera would greatly enjoy assisting you on this journey to discover meditation, see below as to how we do this.
One-To-One Meditation Sessions
During these sessions, we can navigate different styles of meditation, tools that have a similar influence over us that meditation has.
Group Meditations
Sessions where you can explore meditation in a guided group meditation environment. Both seated and movement based.
Corporate Meditation
Keen on seeing more productivity from your team? Would you like to cultivate a more positive culture in the work environment? Meditation just might be that little nugget you are looking for.
Meditation Resources // Blogs
Meditation Made Accessible
Author // Skoti Pepper
Date // 18th January 2018
Subject // Confusing, unrelatable, cosmic ooze, words crop up that create barriers for us to access one of the most self sustaining practices we can do by ourselves. Here Skoti attempts to talk through some easy steps and why these will benefit your body and life.
Meditation Resources // Videos
Mindfulness Breathing Meditation
A simple guided 10 minute meditation focussing on breathing, nothing more nothing less.
Meditation can sharpen attention, strengthen memory and improve other mental abilities. Scientific American editor Ferris Jabr examines the changes in brain structure behind some of these benefits.
You don't have to become a monk to learn from one, says Dr. Wendy Suzuki, professor of neural science and psychology at New York University. Research into how meditation affects the brain is conclusive: Meditating immediately changes the frequency of your brain waves and, after five years, increases the size of white matter bundles in the prefrontal cortex.
How exactly does meditation affect your body? The guys from ASAPScience on Youtube share with us an accessible bite sized video of what is going on with our body by virtue of meditation.
Dan Harris explains the neuroscience behind meditation, but reminds us that the ancient practice isn't magic and likely won't send one floating into the cosmic ooze. He predicts that the exercise will soon become regularly scheduled maintenance, as commonplace as brushing your teeth or eating your veggies.
Do you want to give the team some time back for themselves whilst also boosting productivity within the working environment?
Regular access to mindfulness practices and gentle exercise can be nudge required to give your people the boost they need to do their best work thus promoting a more conducive productivity output.
People working at desks can develop chronic back pain and postural issues leaving them slowly developing all kinds of long term health issues. Additionally, body language can be compromised by poor exposure to corrective exercise, furthermore, increased exposure to stress is becoming a huge issue in the workplace. Allowing employees the opportunity to train their mind to be more mindful, gradually gaining control over their emotions, attitude and ability to execute is something that is seldom over lucked thus hindering the performance of your team. Have you thought about trying to combat these points and giving the team space at least once a week to truly relax and give them some care?
Mixing a fusion of yoga and animal movement, combined to combat and aid postural ailments often caused by sedentary behaviour, such as sitting at a computer for protracted amounts of time. This gentle movement will stimulate the body and leave people feeling invigorated and energised.
The session will begin and end with two small mindful meditations. This has the potential to promote a more focused and energised mind, calmness towards task management along with some space between thought and action.
For pricing options and perhaps more of a conversation then please do feel free to contact Skoti, Fera Founder on:
skoti@wearefera.com
07772699925
Why?
As a movement, Fera is creating a space where people explore their physical potential. The two guys behind Fera Assemble, Darren and Skoti, have both individually found a great application for their body in the way of being physically useful for those that require it the most. Given the synergy along each of their journeys', this made for a natural partnership to open up more space for people to explore who they are and what they can achieve. If we are to create and really hone in on this masterpiece we are nurturing for ourselves, we must learn to give to others when we physically have the capabilities to do so. We want to stimulate the awareness of social responsibility, Kuleana, such as volunteering for projects where charities and similar groups require a workforce, yet they are too underfunded to compensate said workforce. Giving back in this way can be very rewarding to us on a personal level, and to those in receipt of your labour the gratitude is greatly appreciated, more than you will know. A combined team effort of covering physical work such as building sheds, fixing fences, planting trees, organising resources, tidying flower beds, chopping wood, weed control or moving heavy objects, just to give you an example, can equate to months worth of work done in a matter of hours. Now just imagine what a difference an individual can make within that team.
We believe that teamwork doesn't solely have to come from a space of continuous competition against your peers and then against other teams. Now, we all love a bit of healthy competition from time to time, but that has a place. We like to experience, and give a seldom heard voice to teamwork and that comes from a space of working together to contribute towards something bigger than yourself and for the greater good. In the world we live in today, learning to work cohesively, to create and to give without expectation is a skill the world could use (especially from you) right about now.
Call To Action
As part of our community, we put it to you that in someway you are getting stronger, more capable and therefore becoming a more physically useful creature. We would like you to consider in joining a team of people we put together to go and carry out volunteer work out within the local area of Manchester, 'Fera Assemble'. Once you have signed up, someone will be in touch with you.
Clicking this button will take you to our next event
Fera Assemble Application Form